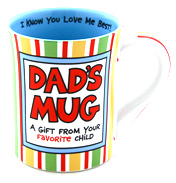 Dad's Favourite Child Mug
£9.10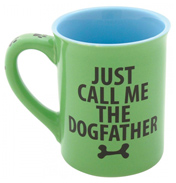 Dog Father Mug
£9.90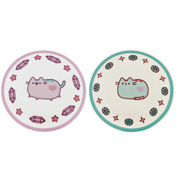 Pusheen Ceramic Ring Dish
N/A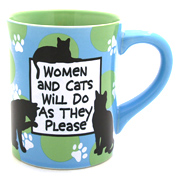 Women & Cats Mug
£11.70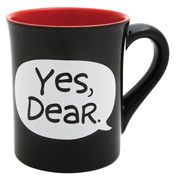 Yes Dear Mug
£10.50
Explore our fantastic range of mugs on the Our Name is Mud shelf. Here you will find a variety of mugs with quirky sayings and designs.
Take a look at the I Love You Mom Mug - this mug is perfect as a Mother's Day or birthday present. It reads: "Mom's Mug - A Gift From Your Favorite Child" on the front, and "I Love You Mom! And I'm Sorry Your Other Kids Aren't As Awesome As Me" on the back and the inner rim reads: "I Know You Love Me Best". Brilliant!
There are loads of fun designs just like this one and there is bound to be one that would make THE perfect gift for that special someone.
Lorrie Veasey is the artist, designer and founder of Our Name is Mud. Lorrie was exposed to ceramics at an early age by her mother, a potter. Although her first pot was created at age three, she did not begin selling her creations until she was forced to supplement her teacher's salary in her early twenties. Lorrie's designs are characterized by bold colours and witty sentiments that reflect her vivacious personality. She considers herself a craftsperson as opposed to an artist, and values the functionality of a piece as much as the surface design.