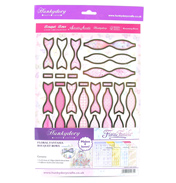 Bouquet Bows
£4.99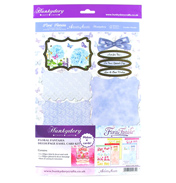 Decoupage Easel Card Kit
N/A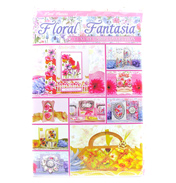 Luxury Card Collection
£22.99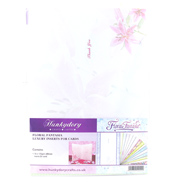 Luxury Inserts for Cards
£4.99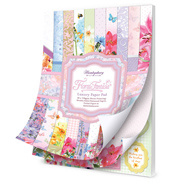 Luxury Paper Pad
£11.99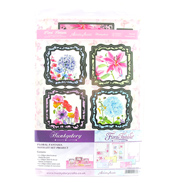 Notelet Set Project
£6.00
Floral Fantasia is a celebration of all things bright and beautiful, featuring the prettiest of flowers teamed with stunning vibrant colours. This all-new Luxury Card Collection includes innovative set piece cards compromising of spinners, easel cards and trellis basket cards, which will be sure to fill you and your loved ones with the joys of spring!
Glazed with our unique Diamond Sparkles finish, this collection includes a stunning accompaniment of silver and gold accent-foiling, and is bursting with designs filled with all your favourite flowers such as lilies, agapanthus blooms, daffodils, foxgloves, roses, poppies, hydrangeas and sunflowers.
Floral Fantasia is suitable for all occasions including birthdays, Mother's Day, get well soon and many more. It's the perfect way to start your journey into spring crafting, and the brilliantly bold colours will take you right through to summer card making too!