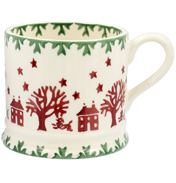 Christmas Joy Baby Mug
£18.55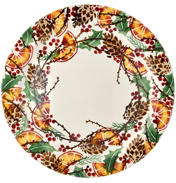 Holly Wreath Cake Plate
N/A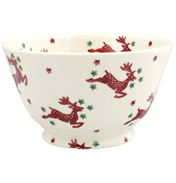 Reindeer Scatter Small Old Bowl
£19.95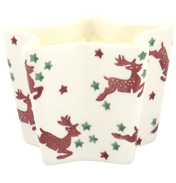 Reindeer Star Shaped Candle Holder with Candle
£17.95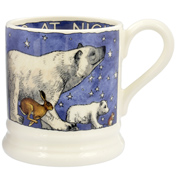 Winter Animals ½ Pint Mug
£19.99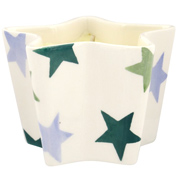 Winter Star Small Star Shaped Candle Holder with Candle
£17.95
Explore the festive themed pottery from Emma Bridgewater here at WWSM.
These pieces are sure to make your table look stunning this Christmas. Each piece features a simple yet striking design featuring an array of houses, trees and people and decorated with small stars. The deep red design looks perfect on the natural colour of the English Earthenware.
The generously sized dish featuring this design is just the right size for a large trifle or other festive dessert and will make your Christmas Dinner even more special! The pudding bowl is absolutely perfect for your Christmas pudding and will allow you to celebrate the holiday season in style!