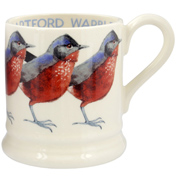 Dartford Warbler ½ Pint Mug
£19.95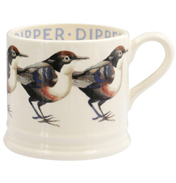 Dipper Baby Mug
£12.99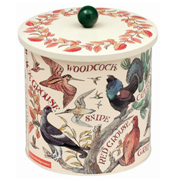 Game Birds Biscuit Barrel
£13.99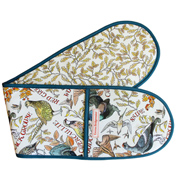 Game Birds Double Oven Glove
£14.99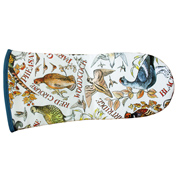 Game Birds Gauntlet
£13.99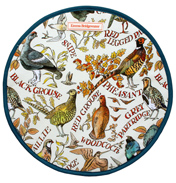 Game Birds Hob Cover
£11.99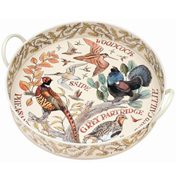 Game Birds Large Round Handled Tray
£24.93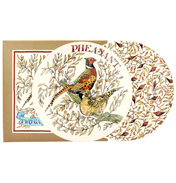 Game Birds Roosting Pheasants Set of Two 8½" Plates
£39.95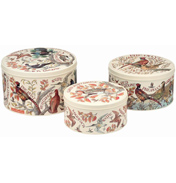 Game Birds Set of 3 Round Cake Tins
£27.99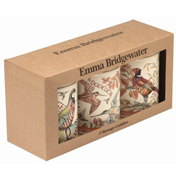 Game Birds Set of 3 Storage Caddies
£18.99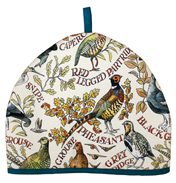 Game Birds Tea Cosy
£12.99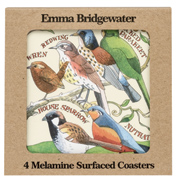 Garden Birds 4 Melamine Surfaced Coasters
£11.99
Matthew Rice has a great love of Bird life and he indulges this passion with the very popular Emma Bridgewater Birds range. As a skilled artist Matthew uses his enthusiasm for drawing birds to create eye catching designs for pottery and kitchen textiles. His expertise being evident with the ease with which the birds can be identified. This best selling and intensely collectible range includes designs of British, Garden and Game Birds.
The Birds range makes ideal gifts for Ornithologists (bird spotters to me and you!) or indeed anyone who enjoys wildlife, gardening and the outdoors. Bring a little bit of fun to your well earned tea or coffee break and try and spot the different species in your garden with the Emma Bridgewater Birds Teapot and mugs. Useful also for teaching the children a thing or two about our feathered garden visitors as the accurate illustrations allow easy identifications of different bird types.
The UK has hundreds of well known species of birds many of which need no formal introduction. The Robin Mug design for example, is one of the most recognisable. This red breasted beauty being a common sight in gardens, generally holding a worm, and has become somewhat of a UK favourite. It's seen all year round but has particular prevalence around the winter months including Christmas time where the robin redbreast has become a traditional Christmas symbol. The Robin thrives in woodland, parks, hedges and gardens and loves to sing – although they are not as cute as they look as they are very territorial.
The puffin is also one of the birds featured - this bird is unmistakable with a distinctive black head and flattened brightly coloured bill. It appears quite comical to some – particularly with its bright orange legs and striking eye markings. Still a favourite bird of the UK – but you would be hard pushed to see one in your garden and need to look out for a nearby breeding colony.
The Garden Birds Mug includes the attractive blue, yellow, white and green blue tit along with the very recognisable swallow with its distinctive tail streamers. Swallows migrate south in the winter but soon reappear under eaves in the warmer months, flying with agility which is shown on Matthew Rice's design as a bird in flight. Other birds included on the British Bird's design include the Song Thrush, Goldfinch, Owl (not sure whether it's a Tawny or Barn) and Oystercatcher to name but a few. The game birds designs feature Pheasants (quite often seen in real life as we try to avoid one on the road after they have popped out of the hedgerow!) with their long tail, and multicoloured golden-brown chest and black green head. A Mallard Duck is also included, with distinctive plumpness, dark green head and a yellow bill, together with Partridges and Grouse.
We've helped out a bit in identifying some of the birds - can you try to name all the birds on the mug? Is your favourite bird included? Challenge a friend too - loser makes the tea!
Matthew has also designed a range of individual bird mugs - including his new hen mugs which are perfect for smallholders, farmers or for those of you who keep them as pets - overall there are a large number of mugs to collect, so start today and bring a whole flock of birds into your life.