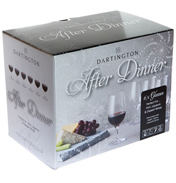 After Dinner Set of Six Port Glasses
£21.99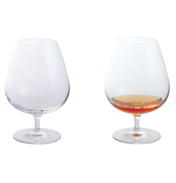 Brandy Glasses (Pair)
£14.95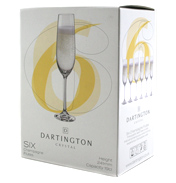 Champagne Flutes Set of Six Glasses
£18.99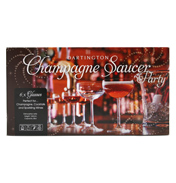 Champagne Saucer Party (6 Pack)
£22.99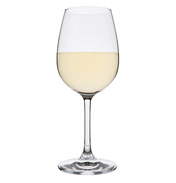 Drink! White Wine Glass Set (6 Pack)
£24.99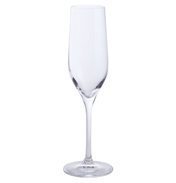 Flute Glasses (Pair)
£11.99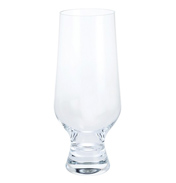 Home Bar Beer (4 Pack)
£16.99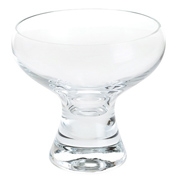 Home Bar Coupe (4 Pack)
£17.99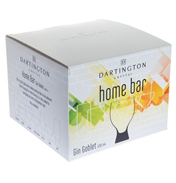 Home Bar Gin Goblet (4 Pack)
£17.99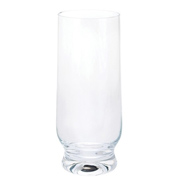 Home Bar Long Drink (4 Pack)
£16.99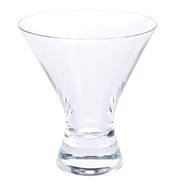 Home Bar Martini Cocktail (4 Pack)
£17.99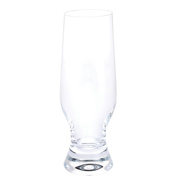 Home Bar Tall Fizz (4 Pack)
£16.99
A great range of lead free crystal glassware. It is not always appropriate to use your best glassware for everyday use. As such it is a great concept that dartington have come up with – design a cheaper, more durable option suitable for using every day. Yet the same effort has been put into design and the shapes which means each piece still looks elegant and, dare we say, looks more expensive than it actually is. The price point makes them more affordable and they are also dishwasher proof so they are doing well by us already!
The fact that they are lead free glasses also is a plus – not everyone wants a lead crystal and some people prefer the lead free aspect so it is good that there is this option in Dartington's range of glasses.
Looking at it from the damage point of view - we all have breakages, especially if you have been using one of the large more generous serving glass sizes and had a little too much vino! But the beauty of this range is that you don't feel quite so bad when accidents do happen as they are very simple to replace. Not that you shouldn't take as much care though – these glasses deserve carefully handling as after all they have come from the prestigious Dartington Glass.
A glass choice for any drink of every kind generally sold in pairs. Wine Essentials includes a Tall Red & White wine glass, champagne flutes, and a glass for Sherry and Port. The Bar Essentials side of things covers Beer, Brandy, Shandy, G & T's, Martinis and even a shot glass is included in the collection which are quite hard to come by and can be used for those moments of madness when you decide to try alcoholic shots at parties. They are becoming a popular drink choice now too in bars though so it is not surprising that they have caught on at home.
Overall an economical selection of all glass styles which makes them hard to beat, no wonder this range is so very popular.