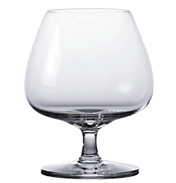 Rachael Brandy Glasses
£45.10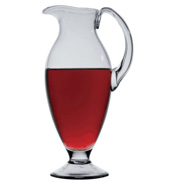 Rachael Claret Jug
£76.88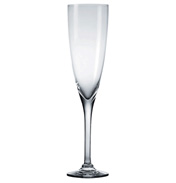 Rachael Flute Champagne Glass
£42.03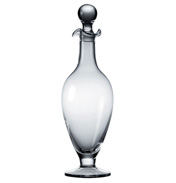 Rachael Footed Decanter
£107.63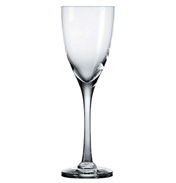 Rachael Sherry Glasses
£37.93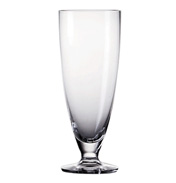 Rachael Water Glasses
£45.10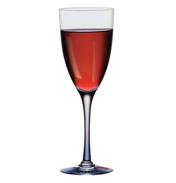 Rachael Wine Glasses Large
£39.14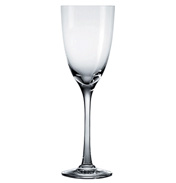 Rachael Wine Glasses Small
£39.98
This gorgeous glass collection by Dartington is named after and designed by the renowned Glass artist, Rachael Woodman. She was born in 1957 and had a very respectable education first studying at a Staffordshire college, Stoke on Trent, then schooling at the very famous and distinguished Swedish School of glass in Orrefors before finally completing her MA at the Royal College of Art in London. Her career has lasted some 20 years plus so far, quite a large proportion of which was spent with Dartington between 1986 and 2005.
Her accomplished work looks at the inner beauty of the glass and her designs aim to bring out the simple purity and clean lines as well as its transparent and translucent qualities which are shown off to the full. She has won many awards for her work, which is both privately and publically owned. Some well known international museums show her pieces as well as the V & A here in the UK. If you buy Dartington's Rachael glasses collection you too will own some of her prestigious work.
Rachael is a very popular first name for women and actually means 'ewe' in Hebrew. Commonly spelt Rachel instead and the names Rae, Raquel, Rachelle and Rochelle are also variants. So if you are looking for Dartington Rachel wine glasses you have come to the right place!
There are a number of different stemware glasses in the collection for wine including a large wine glass, water glass, brandy glass, sherry glass and champagne flute as well as two jugs and a decanter – the crystal claret jug being the hallmark of the collection with its fine shape reminiscent of a Greek amphora. The design is classic and yet contemporary at the same time – simple, tall, timeless designs to the stems and bowls, the bowls having a classic teardrop shape to the bottom as a result of the careful handmade process. Each one has a robust and weighty feel to it that assuredly derives from the quality and luxury in glass.
The Dartington Rachael range is suitable for all tastes and occasions so purchase today and sip your favourite beverages in true style.