Anemone Vase
£23.99
Bouquet Vase
£32.99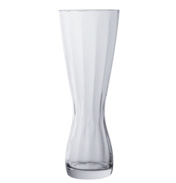 Bunch Vase
£19.99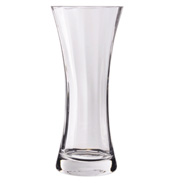 Carnation Vase
£34.99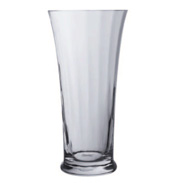 Chrysanthemum Vase
£44.99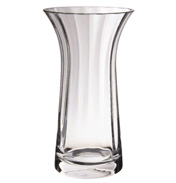 Daffodil Vase
£32.99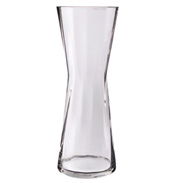 Gladioli Vase
£48.99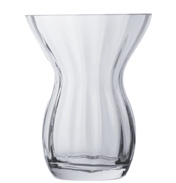 Posy Vase
£29.99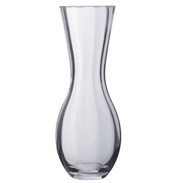 Rose Vase
£44.00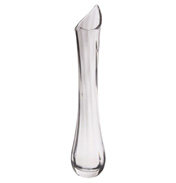 Single Rose
£43.05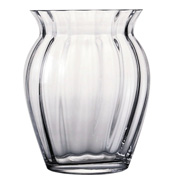 Tulip Vase
£43.05
This range from Dartington is called Florabundance, a word although not listed in any dictionary, means to us simple folk – lots of flowers, or flowers in abundance. And what do you need if you have this – a perfect vase of course!
Now we all have a number of vases in our cupboards which may look pretty but they don't actually do a very good job when it comes to matching the type of flower we wish to display – so we generally make do. No more that is – Dartington have created this exceptionally useful and affordable range of vases which covers all of our floral favourites. The collection is quite diverse, from the small to the large and from the short to the tall and has some 19 designs available currently which makes it one of Dartington's largest glassware collections.
The vases are all handcrafted using 24% lead crystal and each vase has been designed to make sure the bloom of choice is displayed at its very best. The range was created by one of Dartington's key product designers called Hilary Green who now leads the design team.
Whether you have a specific flower in mind or a specific arrangement then Dartington has it covered. Spring flowers included are Tulip, Daffodil, Bluebell, Anemone and Pansy. Summer flower vases cover Carnation, Gladioli, Lily (including another for Calla Lily), Freesia, Rose, Chrysanthemum, and Sweet Pea. The Bouquet, Posy, Bunch and Single Stem are also integrated in the collection.
Where else can you find a vase tall and wide enough to cope with a lily, or have enough space to let the stems breathe and have sufficient water for the duration such as the Tulip vase. Every aspect of floral display has been considered. Any little niggles have been well thought out and designs shaped to display the flowers perfectly. Simple shapes which compliment and do not detract from the flowers themselves. Contemporary, beautiful pieces in their own right which can also be on display when you are, shall we say, in-between flowers!
Is there a Florabundance vase for your favourite flower? Why not gift flowers and their perfect vase match? Or if you know your best friends favourite floral addiction buy them the appropriate vase and give their favourite flowers the home they deserve.
As Dartington say - 'something for every bloom, every bouquet and every budget'