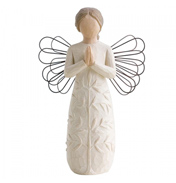 A Tree, A Prayer Figurine
£17.99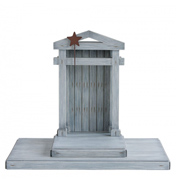 Nativity Collection Creche
£99.99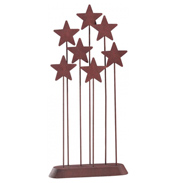 Nativity Collection Metal Star Backdrop
£20.99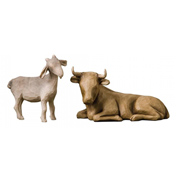 Nativity Collection Ox and Goat Figurine Set
£21.95
Nativity Collection Shepherd & Stable Animals
£79.99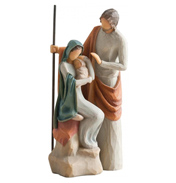 Nativity Collection The Holy Family
£36.99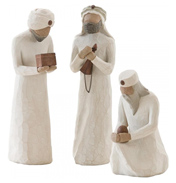 Nativity Collection The Three Wise Men
£59.99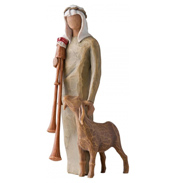 Nativity Collection Zampognaro (Shepherd with Bagpipe)
£32.99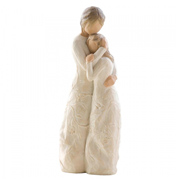 Willow Tree Close To Me Figurine
£27.99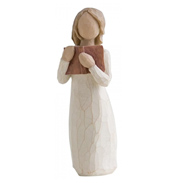 Willow Tree Love of Learning Figurine
£17.99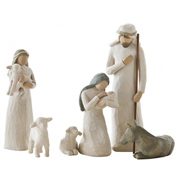 Willow Tree Nativity Figurines
£73.99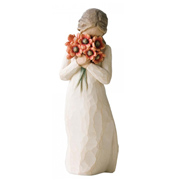 Willow Tree Surrounded by Love Figurine
£17.99
Circle of Love Figurines
Each figure in this collection features a simple yet stunning design. The classic white of each piece brings an air of simplicity and flow to each design. They would look perfect atop a mantelpiece or bookshelf in your home, or the home of a loved one.
Each figurine is named after the inspiration behind the design. For example, 'The Promise of Love' depicts a male and female figure spinning arm-in-arm suggesting that they perhaps are in the very beginning of a romantic relationship. 'Love as One' shows two figures intertwined in a way that suggests oneness, combining the two into one entity.
These figures are the perfect gift to show someone that you love and care for them or for adding a touch of class to your own home.
Make sure you check back for further additions to this collection of products here at WWSM.