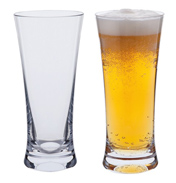 Bar Excellence Beer Glasses
£36.99
Bar Excellence Brandy Glasses (Pair)
£36.99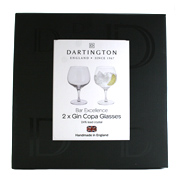 Bar Excellence Gin Copa Pair
£35.99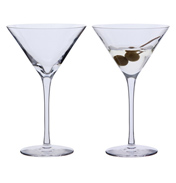 Bar Excellence Martini Glass (Pair)
£36.99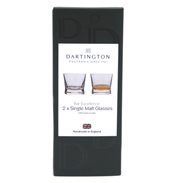 Bar Excellence Single Malt Glasses (Pair)
£34.99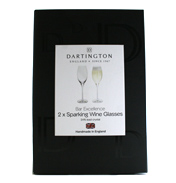 Bar Excellence Sparkling Wine Glasses (Pair)
£35.99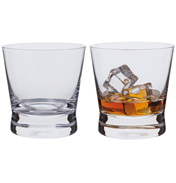 Bar Excellence Whisky Rocks Tumblers (Pair)
£36.75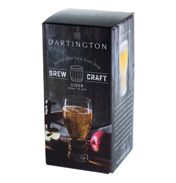 Brew Craft Cider Glass
£16.99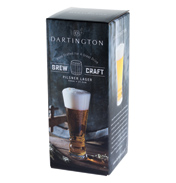 Brew Craft Pilsner Lager
£10.94
SPECIAL OFFER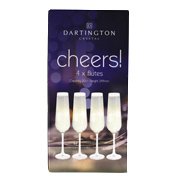 Cheers! Flute Glasses (4 Pack)
£14.90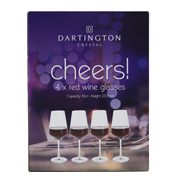 Cheers! Red Wine Glasses (4 Pack)
£16.99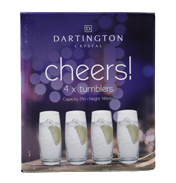 Cheers! Tumbler Glasses (4 Pack)
£14.99
A range of crystal drinkware from Dartington which includes their Bar Excellence, Brew Craft, Cheers!, Circle Barware, and the Tony Laithwaite Signature Collection. Bar collections for use at home.
Dartington's Bar Excellence range is one which lives up to its name and is a selection of key crystal glassware pieces which make practical additions to your drinkware collection. If your drink of choice is a perfectly balanced spirit, perhaps a Gin & Tonic or Whisky Rocks; or if you prefer to mix a long drink or cocktail Martini or maybe your drink of choice is to serve a cool refreshing lager, or even an Irish coffee then make your match with Dartington where you will find the answer to your glassware needs with their variety of different styles all handmade in England.
The Dartington Champagne Crystal glasses range is designed to match the quality and indulgence of this fine drink. Whether your shape of choice is the classic celebration flute for special occasions such as weddings, birthdays, anniversaries and other joyous events, or the cocktail flute which is perfectly sized for mixing this glorious drink in with something special like a Peach Bellini, Kir Royale with crème de cassis or Bucks Fizz with fresh orange juice; Dartington has the champagne glass for you. Perfect for tasting, toasting and slurping, and maybe even the odd hiccup (!) choose the Dartington Champagne Collection to add a real sense of occasion and to make your enjoyment complete.
New world wines are those made outside the traditionally used grape growing regions in Europe – bringing in countries such as Australia, New Zealand, Chile, Argentina, South Africa and USA. What makes the wine style different is that the vines are usually grown in hotter climes making for a riper grape which of course impacts on taste, making them generally more full bodied, big on flavour and a little more alcoholic! Bold flavours need a glass match and Dartington's New World range of finest lead crystal glassware has long elegant stems and large, generous bowls to allow the flavours to mingle, develop and basically show off. Try something like the very popular Great White, Big Red or Mighty Rose!
Here you will also find a range of Dartington's Crystal Tankards ideal for serving your drink of choice in. A tankard is a Cylinder cup or vessel with one handle traditionally used for beer drinking. Early designs were wood, metal (pewter or lead) or clay however latterly more commonly seen in glass. They have a distinctive, tub like shape and some of the earliest designs date from the 1300's. They are today principally used for beer drinking however they could also be used for the lager and cider drinkers amongst you. One particular design is the Real Ale Tankard - real ale was a phrase coined by Campaign For Real Ale and means ale produced using only traditional methods and ingredients, matured in cask and served out of cask in pubs. Torrington and Falstaff Tankards are also used for beers and ales. Any beer, ale, lager or cider drinker will confirm that the type of drinking glass does make a difference to its contents so no self respecting appreciator of fine beers and ales would consider using anything less. Perfect as a gift from and to those who appreciate the fine art and skill of brewing and for Dads, Granddads and friends for whom we have quite honestly run out of present ideas! A pleasure to own.
If whiskey is the drink of choice then here you will find Dartington's pure crystal Whisky Glasses. Proper whisky glasses for proper whisky drinkers. Enjoy a dram or two in refined glasses, expertly designed and made here in the UK so every subtle flavour can be tasted, explored and appreciated. Bring out the true whisky character with either the Whisky set or Classic Single. There are many, many excellent whiskies but only one Dartington so go on spoil yourself.
Finally look at Dartington's stemless crystal glass range called Solo – very en vogue at the moment and a little more relaxed.
Don't be caught out without the right glass – here you will find the right one for all occasions. Each one of these glasses makes the ideal present for your favourite person and if they have a favourite tipple you are sure to find their ideal glass partner here. Special glasses for special people.