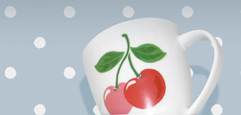 Cath Kidston China
Dartington Crystal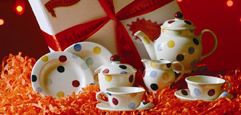 Emma Bridgewater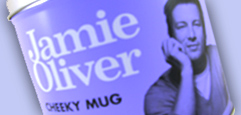 Jamie Oliver Cheeky Mugs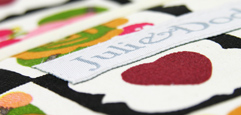 Julie Dodsworth
Leeds Pottery
Royal Winton Chintz
Vileda Mops/Brushes
New products, recently arrived in-store
Here in the Pottery Shop in Chancery Lane, Malton, UK we offer only the finest in pottery and glassware with some of the most desirable brands stocked. The Pottery Shop, part of the well established internet company World Wide Shopping Mall, initially commenced only supplying Leeds Pottery back in 1999 and indeed continues to satisfy its creamware customers but has now added other well known brands.
Leeds Pottery
The handmade Leeds Pottery range originally manufactured under the Hartley Greens & Co brand and is the very epitome of all that is fine in historic creamware. The pottery used to boast that it did not make any item of ware that had not been made before in the early and late Victorian times, but that has changed a little with variations of themes being explored and collaboration projects with such as the Victorian and Albert Museum (V&A South Kensington, London). Leeds Pottery still however, produces its fine pierced range including the nostalgic Teasware, plates, decorative bowls and dishes, pierced ornaments and other openwork designs. Leeds Pottery also produces less ornate cups and saucers along with other plates and dinnerware in Hunslet, Charlotte, Henrietta and Emily ranges with its simple cream glaze being the same all the through the brand. This means that all pieces can be mixed and matched through the various designs, making a unique personal choice possible. There is also the hand painted floral wares and Leeds Pottery Festive range for further seasonal combinations.
Emma Bridgewater
Emma Bridgewater, the oldest daughter in a large family, grew up in North Oxford and turned her skills to pottery design. In collaboration with her husband she is now one of the most popular manufacturers of pottery in the UK with her brightly decorated ranges of breakfast cups, mugs, plates, bowls and dishes such as Polka Dot, Starry Skies or Pink Hearts that would brighten any home or office, together with the more traditional Black or White Toast. Emma is now also producing a range of ancillary kitchen items including aprons, oven gloves and tea towels with other quirky items such as dog bowls, egg cups, clocks and tea cosies. Themed designs such as Birds, Dogs, and Flowers (with the backing of National Gardens Scheme) are also available, together with many more different patterns to choose from. All of these are available here.
Churchill Pottery
Churchill Pottery has taken on the Jamie Oliver branding and includes the famous series of Cheeky Mugs which uses some of the catchphrases of this famous TV chef. Now complimented with Bottoms Up and Bottom Line squeeze Mugs and featuring his catchphrases such as Big Fella, Sorry Love and Dead Handsome plus many others.
Other Churchill Pottery branding includes Cath Kidston with her colourful range of simplistic, chintz type designs which add more than a little fun into the kitchen. Cath Kidston runs her chintz home wares empire from London where it is based. She is said to have had a "career crisis" in her late teens, sparked by her father's sudden death which led to the creation of the brand we know and love today. Belinda Bellville, who founded the fashion house Bellville Sassoon, suggesting Cath should go into interiors after which she found employment with the flamboyant designer Nicky Haslam, eventually opening her first Cath Kidston store in Holland Park, north London, in 1993. The Cath Kidston range covers a number of colourful mugs, teapots and household wares.
Dartington
Everyone has heard of Dartington Crystal and recognises the name for their beautiful range of glass and crystal ware. Ever since 1967 when a group of Swedish glassmakers brought their hand making skills to North Devon helping to start this very different glass company. Here working with the finest natural materials, these craftsmen soon became known for their abilities, producing beautiful glassware that would be used and appreciated. To this very day Dartington continues to provide elegant, simple designs in crystal and glass. Much of the range continues to be hand crafted in the Devon factory and Dartington is now the only crystal brand still producing in the UK. With an elegant and clean design style, Dartington combines the ultimate in functional design with a universal eye-catching appeal to make it the perfect choice for your home to be used and enjoyed or as a gift for a friend, relation or loved one.
Not to put too fine a point on it but The Pottery Shop at WWSM is THE place to find the ultimate in household ware and presents!