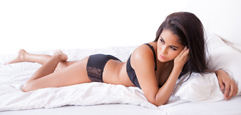 Barbara Paris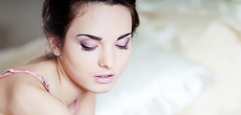 Beau Bra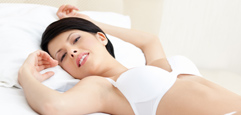 Braza Lingerie
Chantelle Lingerie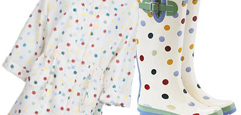 Emma Bridgewater Clothing
Fayreform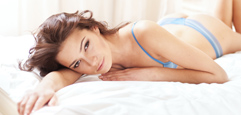 Lepel Lingerie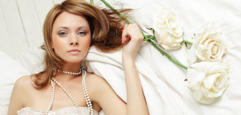 Passionata
Clothing
Here you will find our ranges of affordable fashion clothing and accessories from brands such as Playboy for leisurewear, Miraclesuit for swimwear and Braza for adhesive bras and other accessories.
Although our range is quite small at the moment, clothing is a relatively new area for us and we hope to expand what we offer in this section in the not too distant future!
Lingerie
Articles: Bra Fitting Guide, Mens Guide to Lingerie
Lingerie is a French word and the original meaning is derived from French for 'washables' or alternatively it may have been a reference in some way to linen. Today Lingerie is used as a term to describe all sorts of underwear or undies!
Originally lingerie was made for hygiene purposes and to keep expensive outer clothes as clean as possible with no regard to its form or fabric. It needed to be cheap and made out of a type of fabric which was easily washed. It was also never referred to in polite conversation by ladies.
Some of that holds true of course still today, however much more regard is given to the form as well as the function of our undergarments with a shift from functionality to fashion (thankfully!).
Throughout the centuries women have required cover, and some form of support, for their breasts and this was achieved to some extent from the 16th to 19th centuries with corsets. Brassieres were seen of sorts in the 1800's but not widely available until the roaring twenties when they were preferred for their breast flattening capabilities, and further use came about through the health concerns of using corsets and feminist clothing reform movements.
It was not until the 1930's that the brassiere became known as the bra, and that the alphabet sizing methods, based on size and pendulous nature (!), were introduced by a company called Camp & Co. After this time bras became more and more popular particularly during the war years when metal shortages meant that corsets were not as widely available.
It is not clear who invented the bra, however there is a funny urban legend stating that it was a Mr Otto Titzling ('Tit Sling')! Whoever it was, the bra today is a fundamental item of underwear and is available in all sorts of different fabrics and types including full cup, demi cup, quarter cup, strapless, padded, soft cup, underwired, and t shirt.
Big boobs are also widely catered for by many brands, who understand that big bras don't have to be dull and can be as pretty as any. Saying that, choosing a bra can be difficult so avoid booby traps and refer to our bra sizing guide for assistance.
Turning to panties, there is no need to get one's knickers in a twist here with a selection of Briefs, small and large, French Knickers, Thongs, Strings, Slips, G Strings, Tangas and definitely no 'Granny Pants'. In French lace, silk satins, or cotton, and in a wide selection of colours, and for all budgets, there is something for every occasion.
Brands such as Charnos, Chantelle, Passionata, Beau Bra, Lepel, Ruby Pink, Fayreform, Barbara Paris and Playboy come together here with sophisticated combinations including practical everyday through to stunning sexy sets.
Boost your balcony, celebrate your curves, and increase your confidence and femininity with this delightful selection of underwear and use lingerie to lift your spirits as well as your assets!
Hosiery
Hosiery is a term used to describe garments (or 'hose' which is the historical term) worn directly on the feet and legs. Although hose has been used for centuries, the Pantyhose we know today started out as Nylons in the 1930's and only became widely available once production normalised after the war years. Originally nylons referred to stockings plus garters and it was not until 1959 that some bright spark had the foresight to sew stockings into a pair of pants to create, rather crudely at that time, tights as we know them today. Another major technological advancement for tights was in the 1960's with the invention of spandex which was used to give tights their elasticity, as up until that point there was basically no stretch!
Today Hosiery is a term used to describe not only tights (or pantyhose), but also stockings, hold ups, leggings (tights without feet!), knee highs and socks.
The thickness of hosiery is defined by a term called denier and basically relates to how opaque the fibres are - the higher the denier the thicker and less see through the fabric is. A low denier (up to 15) is really very sheer and transparent and a denier of 40 and above is described as opaque.
Along with differing denier strengths, tights these days can have a number of other attributes - a control top, be matte, shiny, have a sandal foot, be seamless, the list is endless and covers everything you can think of.
Here we stock Gerbe, amongst other top brands, for all your hosiery needs!