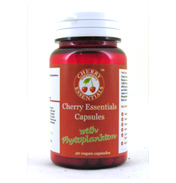 Cherry Capsules with Phytoplankton
£12.36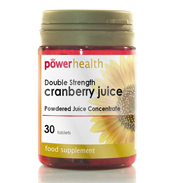 Cranberry Juice Double Strength
£11.99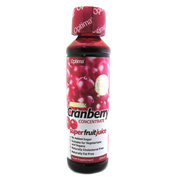 Optima Natural Cranberry Juice Concentrate Food Supplement
£9.60
Pomegranate Juice Supplements. The Pomegranate, an edible fruit from the lythraceae family, has been used since ancient times for both medicinal and symbolic purposes. The Ancient Egyptians saw it as a symbol of eternal life and many were buried with a pomegranate in the hope of being reborn.In recent years, the true nutritional benefits of the pomegranate have been realised, particularly in relation to the high level of antioxidants found in the fruit, including a high concentration of Polyphenol, which could help prevent aging.
Cranberry is an evergreen shrub and they are found across the cooler parts of the Northern Hemisphere in acidic bogs. Cranberries have been traditionally used to help maintain a healthy bladder and urinary system. Also included here is D-Mannose which is a product also used for urinary tract infections and has a similar action to cranberry where its active ingredient doesn't allow the bacteria to attach to the urinary lining. Try also Healthaid's Cysticare which combines cranberry with vitamin C and other herbal extracts. Other well known brands such as Biocare and Solgar carry cranberry supplements.
Goji Berries - Renowned in Asia as one of nature's most nutrient-rich natural foods, Goji Berries have been associated with traditional Chinese medicine as long as recorded Chinese history, a period of nearly 2,000 years. They are believed to enhance immune system function, improve eyesight, protect the liver, boost sperm production, and improve circulation, among other effects.
Cherry Essentials have developed a range of products to support your health needs, enhancing your every day well being. Montmorency Tart cherries were first grown on Old Mission Peninsula near Traverse City Michigan in the mid-1800's.Today Michigan produces over 70% of the tart cherries produced in the United States and Traverse city is known as the Cherry Capital Of the World We have taken the "super fruit," Montmorency tart cherries, and carefully created a range of products that include Tart Montmorency Cherry Concentrate, Cherry Essential Capsules and the Montmorency Cherries themselves, available for quick easy snacks.