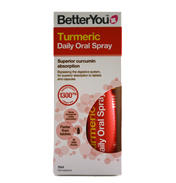 Turmeric Daily Oral Spray
£12.99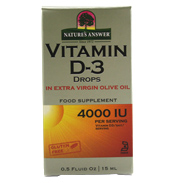 Vitamin D3 Drops
£13.90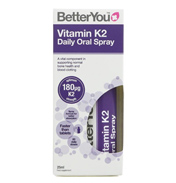 Vitamin K2 Daily Oral Spray 25ml
£13.70
These products are produced by Natures Answer (an American manufacturer) which is a reputable family company that has been in operation since 1972. They pride themselves on high quality products and have a dedication to product excellence. They have now gone Platinum (!) so to speak and have introduced a new range of liquid nutraceuticals which have been formulated to give a powerful performance. The advantages of the Platinum Advantage range are that they are enhanced with Quick-Sorb® which is a blend of herbs to enhance absorption and delivery of product into the body.

The products are naturally sweetened with Agave Nectar to make them more palatable and come in protective amber glass bottles to help protect the contents from light and also to prevent any plastic leaching. Agave is extracted from the inner core of the cactus and has a naturally sweet taste. This nutritious nectar also has a low glycemic index, thus avoiding the ups and downs associated with sugar consumption.

They believe that this range is the next generation of liquid supplements and experience the power of platinum! The range includes liquid vitamins, minerals, specific formulas for women such as the Menopause formula, eye care, skin & hair care and many more. All ingredients are tested for purity, potency and efficacy and are blended in optimum ratios for maximum absorption, with all-natural delicious flavours. Great care is taken to select the best form of each nutrient in every product. These liquid supplements are also ideal for those people who struggle to swallow tablets.

For interest, Healthaid also supply an alternative range of herbal liquid extracts supplements.