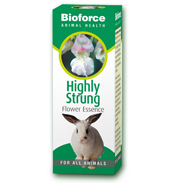 Animal Essences
£6.50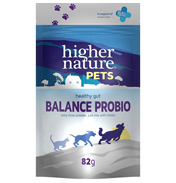 Balance Probio 82g Powder
£12.44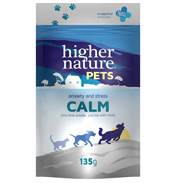 Calm 155g Powder
£7.99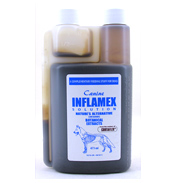 Cortaflex Canine Inflamex Solution
N/A
Soothe 120ml
£15.99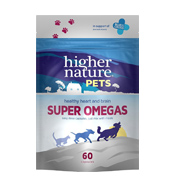 Super Omegas For Cats & Dogs 60 Caps
£8.99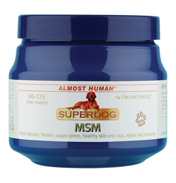 Superdog MSM
£13.84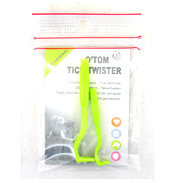 Tick Twister
£4.80
The use of alternative medicine on our beloved family animals is becoming more and more popular. They too have a need for vitamins, minerals and other nutrients and many too suffer from degenerative conditions (such as arthritis) and skin diseases. As such health companies are developing supplements specifically designed to be used on our pets. As well as humans, our pets need Vitamins and Minerals to aid their own body functions. Below you will find products that will aid in Dental Care, Smell and stress.
Wear and tear of joints on animals can change by breed and growth spurts. It can help to feed young animals, especially those breeds with associated weakness, Canine & Feline Cortaflex as part of their daily food to support healthy joints for life.
This shelf also includes the very popular animal essences which are flower essences designed to be used by animals for emotional problems such as if they are timid, or aggressive or get stressed out when you leave them either at home alone or when you are going on holiday. See also the O'Tom Tick Twister suitable for safely removing ticks from animals.