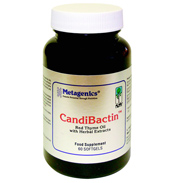 Candibactin
£25.75
Nutri Herbals available from Body and Soul at WWSM. Complete range of Nutri Herbals products including Aloeride, Artemesia, Black Walnut, Dulse, Kaprex and many more below

Nutri Herbals products provide aid for many of the body function. Including the immune system, liver and lymphatic system, Kidney and Bladder function, proper function of the thyroid gland that regulates metabolism, digestive system and male reproductive health.

They aid all these functions by providing herbs and minerals which contain acids that help keep a healthy fully functioning body.

Nutri provides comprehensive range of effective nutritional products. Nutri works together with the finest companies in nutrition, as a result you can access a wide range of products assembled to meet the needs of the modern lifestyle. The Nutri range provides specialist nutritional supplements. Many of these are innovative products, which are at the cutting edge of development.