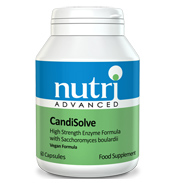 CandiSolve
£22.99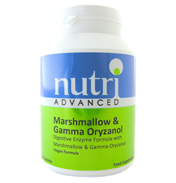 Marshmallow & Gamma Oryzanol
£19.99
Nutrispore
£9.99
Nutri Gastrointestinal Support available from Body and Soul at WWSM. Complete range of Nutri Gastrointestinal Support products including Azeo Pangen, Metagest, Nutrigest Parex Ultra Care and many more

Nutri provides comprehensive range of effective nutritional products. Nutri works together with the finest companies in nutrition, as a result you can access a wide range of products assembled to meet the needs of the modern lifestyle. The Nutri range provides specialist nutritional supplements. Many of these are innovative products, which are at the cutting edge of development.

Nutri Gastrointestinal Support. The gastrointestinal tract is a system of organs that take in food, digests it into energy and nutrients, and then disposes all the waste that isn't needed. In a male, the gastrointestinal tract is approximately 25 feet long. There is two parts of this tract. The upper and lower. The upper starts at the mouth and ends at the stomach. The lower, is also called the small and large intestine, together with the anus.

Nutri Gastrointestinal Support products helps to support the healthy function of the digestive system, along with keeping a healthy environment in the intestine. Also they help repair any broken tissue and are potent antioxidants.