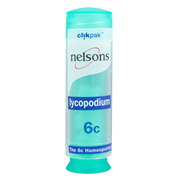 Lycopodium
£10.39
Nux vom
£5.96
On this shelf you will find Homeopathic remedies for digestion problems. Mild Food Poisoning, Nausea, Vertigo, Cramps, Diarrhoea, Upset Stomach, Vomiting and hiccough with acidity can all be helped with Homeopathic Remedies.
Nelsons Digestion Homeopathy.
Nelsons is a leader in natural medicines and have been around for over 145 years. All over the world they are a known brand. Their aim is to bring the high quality products to more and more people worldwide. Homeopathy is a natural and safe alternative to conventional medicine which is suitable for all the family. Discovered in the eighteenth century, modern homeopathy has been successfully used by millions of people throughout the world.