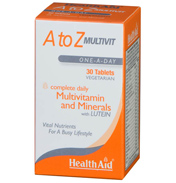 A to Z Multivit
£14.99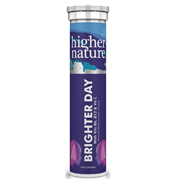 Brighter Day Tablets
£8.99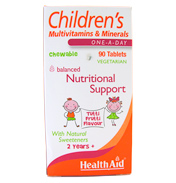 Childrens MultiVitamins with Minerals
£15.59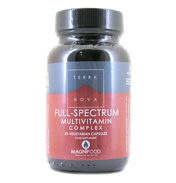 Full-Spectrum Multivitamin Complex
£26.99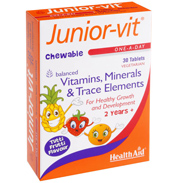 Junior Vit
£6.90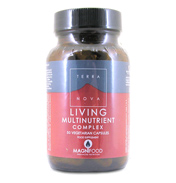 Living Multinutrient Complex
£21.99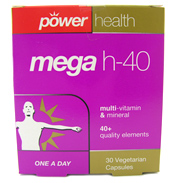 Mega H-40
£13.60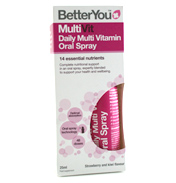 MultiVit Daily Oral Spray
£8.99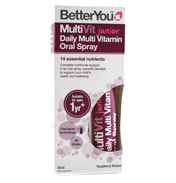 MultiVit JUNIOR Daily Oral Spray
£7.85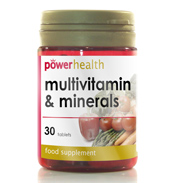 Multivitamin & Mineral
£4.75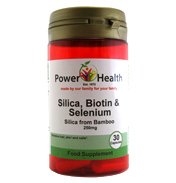 Silica Biotin & Selenium Capsules
£7.99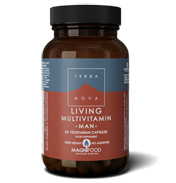 Terra Nova Living Multivitamin for Men
£12.99
Why Multi Vitamins?
If we eat all of the 'right' foods and have a well balanced diet then the need for supplementation is significantly reduced, however very few people have, or are able to prepare this sort of eating regime. Modern diets also can contain processed food, most of which have a depleted status of nutrients. If your diet is not that good, and lacking in fresh foods, fruits and vegetables taking a supplement is an easy way of ensuring that your body has enough nutrients such as vitamins and minerals. Taking vitamins alone is not enough and as important as they can do nothing for you without minerals. This is the advantage of taking a combined multivitamin and multimineral product. Supplementation is not however the be all and end all and you must still try to eat a balanced diet, rich in natural nutrients.
Vitamins are a natural substance that is required by your body to help it develop, grow and function. Vitamins are found in all kinds of food. If you are pregnant or are a child, have compromised health or are elderly then your body needs more vitamins than usual.
Many different products are available varying in dosage, price and format. They are available as tablets, capsules, powder, liquids and you need to decide which product is best for you. Some multivitamins have a particular focus e.g. are suitable for children, the elderly for pregnancy or for general use. Do your research, read the information contained on our product pages, product labels and experiment – and if the multivitamin or mineral doesn't agree with your system try taking it in another form and once you have found the right brand for you stick with it.