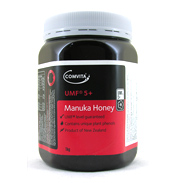 Active UMF 5+ Manuka Honey
N/A
Bee Pollen Granules
£14.31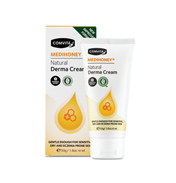 Comvita Medihoney Natural Derma Cream
£11.99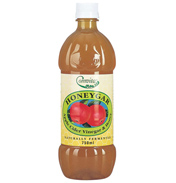 Honeygar
£9.99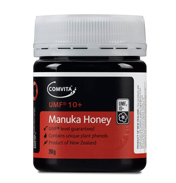 Manuka Honey Active UMF10+
£17.39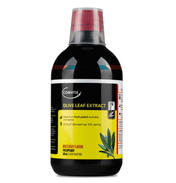 Olive Leaf Extract
£20.73
Comvita Manuka Honey with UMF rating
On this shelf we have the complete range from Comvita, one of the most popular suppliers of this type of honey, providing UMF10+, UMF15+, UMF18+ skin cream and now even UMF25+. Their Manuka Honey is sourced from New Zealand's remote, pollution free native forests and is world renowned for its unique flavour.
These Honeys are for both the table and the first aid cabinet and are tested for the unique antibacterial properties which make New Zealand honey most famous. The honey is like any regular honey, the difference being is that these bees feed on nectar from the Tea Tree or manuka flowers (from maori) hence the name.
The products have both internal applications being use as a regular honey, or capsules or even a syrup. The very popular Honeygar is also included here which is a mixed manuka and apple cider vinegar solution. Externally the products can be used as skin creams, oils, a topical use honey, and also as a skin dressing which proves to be a really easy way of applying the manuka honey to open wounds and lacerations.
UMF actually stands for Unique Manuka Factor and is a measure of the honey's natural 'antibiotic' levels. The higher the UMF factor the more effective it is considered to be. One of Comvita's latest innovations is the development of a children's lollipop which creates a perfect medium for enticing your little ones into the world of manuka. Other bee products include Propolis and Royal Jelly and it is really only the connection with the bee that links these products together as they all have very different actions.