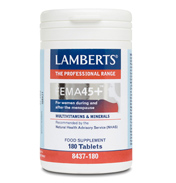 Fema45+
£25.03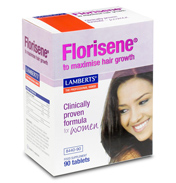 Florisene
£45.00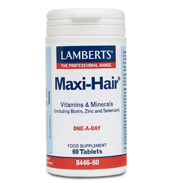 Maxi-Hair
£12.99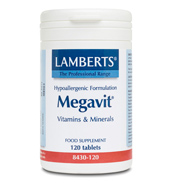 MegaVit
£17.44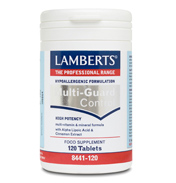 Multi-Guard Control
£22.92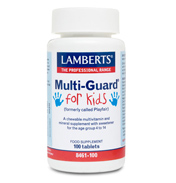 Multi-Guard for Kids
£8.98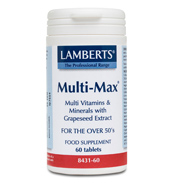 Multi-Max
£12.99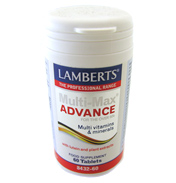 Multi-Max Advance
£15.99
Premitis
£9.56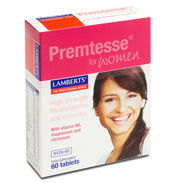 Premtesse for Women
£8.60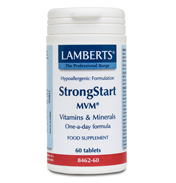 StrongStart MVM
£12.82
With so many multi-nutrient products on the market and with an assortment of strengths and combinations, it can often be a challenge for practitioners to find formulas suitable for the needs of their patients but with the Lamberts® range of multis it is easy. It is recognised that certain groups of people share common micronutrient requirements so we have formulated a range of multi-nutrient formulas to suit the needs of distinct groups of people. These formulations are intended to provide the best possible base of nutrients for the target group, taking into account the dietary needs of that group. From this base you can then add-in supplements in accordance to the individuals' nutritional needs. We suggest using the following 4-step plan to build your patients' regime.
Step 1: Choose the appropriate multi from the Lamberts® range.
Step 2: Assess the requirement for additional calcium and magnesium (and vitamin D) for bone health since no multi-nutrient formulas, Lamberts® included, can provide sufficient levels of these 2 macronutrients. To avoid problems with the absorption of calcium and magnesium, it is best to suggest supplements that combined the two, such as our Osteoguard®.
Step 3: Evaluate the need for the essential fatty acids, with particular attention on the omega 3's. One reason why omega 3's are being researched so much is that for many people their dietary intake has fallen to a point that is low enough to be affecting their health.
Step 4: Determine whether additional supplements, for example, antioxidants, herbs, amino acids and others such as glucosamine sulphate are required.