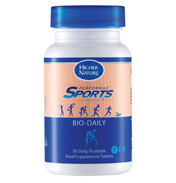 Performax Bio-Daily
£9.99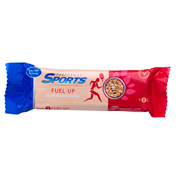 Performax Fuel Up
£29.80
Just decided to try to get into shape? Are you training for an event and want to maximise your sporting performance? Training as hard as you can, but your diet is holding you back? Well look no further than Higher Natures Performax Sports supplements. These supplements have been created to support your body healthily and energetically, however big or small your sporting challenge. These supplements provide a daily all-round nutritional programme that's based on just three simple, but very effective steps:
Step 1- Prepare:
Omega-3 fatty acids found in fish oil can help protect your health by reducing inflammation. Protein isolates from hemp seed are much higher in amino acid nutrition and easily digestible than soy protein isolate, and can be utilised as a good source of protein nutrition for human consumption.
Step 2 – Perform:
A study investigating the effect of an electrolyte drink on sports performance in male athletes found that a carbohydrate-electrolyte drink can increase endurance performance as well as enhance lactate removal and thereby delay the onset of fatigue.
Step 3 – Protect:
A double-blind placebo controlled study investigating Celadrin® topical cream found that significant improvement in joint movement was observed in 30 days.