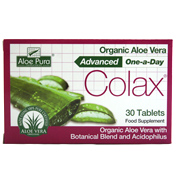 Aloe Vera Advanced One-a-Day COLAX (Colon Cleanse)
£5.65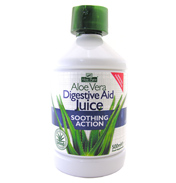 Aloe Vera Digestive Aid Liquid
£8.60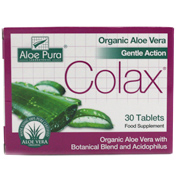 Aloe Vera Gentle Action COLAX
£4.65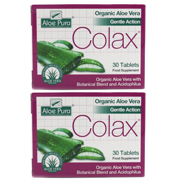 Aloe Vera Gentle Action COLAX (2 PACK)
£6.99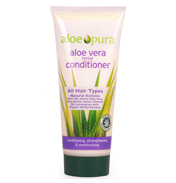 Aloe Vera Herbal Conditioner
£6.99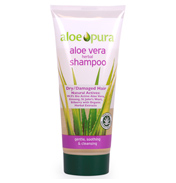 Aloe Vera Herbal Shampoo
£7.15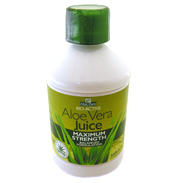 Aloe Vera Juice - Maximum Strength
£8.99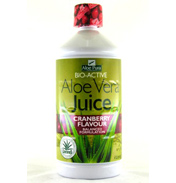 Aloe Vera Juice with Cranberry
£8.20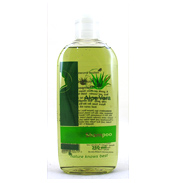 Aloe Vera Shampoo
£5.29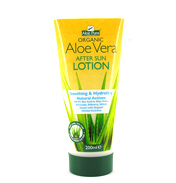 Organic Aloe Vera After Sun Lotion
£7.10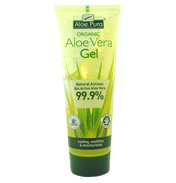 Organic Aloe Vera Gel
£4.99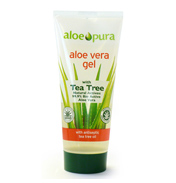 Organic Aloe Vera Gel with Tea Tree
£9.79
This range has immune-boosting, anti-viral and antiseptic properties. It is a fleshy leaved plant which looks a bit like a cactus without the spines and which contains vitamins, amino acids, minerals, and enzymes in the gel contained within the flesh of the plant. Aloe Vera has been used for thousands of years and today many of us still have an aloe Vera plant in our homes for minor first aid assistance. Aloe Vera juice comes form the liquid extract and has both internal (principally for its effect on the digestive and immune systems) and external applications e.g. as a skin cream although always check your product label for appropriate use. Aloe Vera Supplements, including Tablets, drinks, gels, shampoo and conditioners are found on this shelf are produced by Power Health and Optima Healthcare (amongst others), plus Higher Nature also sell an excellent potent gel which is found under their Skin, Cleansing section

It is a plant with a very short stem which grows up to 1 meter tall, which spreads by offsets and root sprouts. Aloe Vera is commonly used externally to treat various skin conditions including cuts, burns and eczema. Aloe Vera is also used in makeup, sun cream and moisturisers. When choosing a product the ones with the highest pure aloe Vera content is best, and be warned it can taste rather bitter so pick one that is naturally sweetened. As a skin product it is cooling and soothing and can help with inflammation, itching, sunburn and much more. It is said to aid wound healing and has excellent antioxidant properties. As a digestive product it has a variety of intestinal applications.
See also the range of Health Aid Aloe vera products, on the natural skincare shelf.