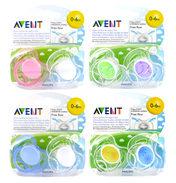 Avent Freeflow Silicone Soothers 0-6 Months
£5.99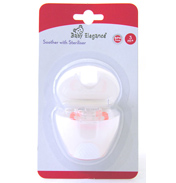 Baby Elegance Soother with Steriliser
£6.82
NUK Disney Silicone Soothers Twin Pack
£5.99
NUK Disney Winnie the Pooh Silicone Soother
£6.45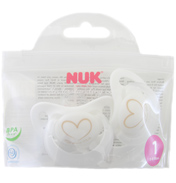 NUK Genius Silicone Soother
£7.90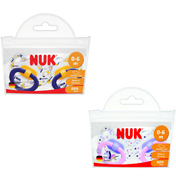 NUK Happy Days Silicone Soother
£4.99
Philips Avent Classic Silicone Soothers 6-18 Months
£6.99
There are times when nothing you do seems to settle your baby. Whilst soothers can calm your baby, they may leave you feeling uneasy. At Avent they understand your concerns and make soothers to the highest safety standards.

The orthodontic, collapsible and symmetrical teats ensure the natural development of your baby's palate, teeth and gums, even if the soother ends up upside down in the mouth.

All Avent Soothers are made of silicone and are taste and odour free, plus they tend to last longer than latex soothers. For ultimate hygiene, all Avent soothers come with a snap on protective cap and because they are vented, they can be steam sterilised. They also come with a safety ring handle and air holes in the shield to help prevent irritation of sensitive baby skin.