3-in-1 Activity Walker
£41.99
Battat Mini Monster Trucks (6 Pack)
£15.99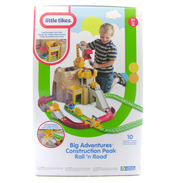 Big Adventures Construction Peak Rail 'n Road
£37.99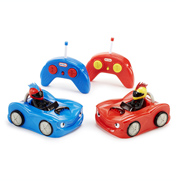 Bumper Cars (2 Pack)
£39.90
Catch Me Crabbie
£16.99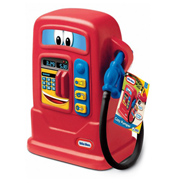 Cozy Pumper Toy Petrol Pump
£28.99
Cozy Shopping Cart
£33.99
Crazy Toaster Game
£16.80
Easy Store Sand & Water Table
£99.99
First Slide
£39.99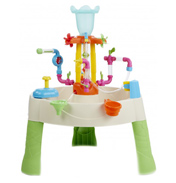 Fountain Factory Water Table
£69.99
Garden Chair
£13.99
Welcome to our range of Little Tikes toys here at World Wide Shopping Mall.

These colourful toys are well known for durability, making them perfect for those little guys that love to be adventurous! The Little Tikes range covers a variety of toys for children all ages. Categories include musical toys, trucks, ride-on vehicles, activity gyms, scooters and much much more!

The most popular item has to be the Cozy Coupe. This colourful and rugged toy car has been around for decades, although now it has had a modern re-design and looks a little different to what it did back in the 70's! Although it has been around for years it still is a big seller, and is a perfect addition to the garden fun during the summer.

Another big favourite is the Big Adventures Fire Station. Speed the vehicles down the four big spiral ramps and through the flip doors to put out the fire at the other side of the building. Will you manage to save the day? Comes with friendly 'bopping' characters that pop up and down in the cars as the move! Perfect for kids aged 2+.