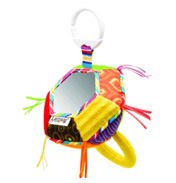 Baby Bling
£8.57
Busy Bug Highchair Toy
£14.99
Carly the Cowgirl
£13.90
Jacques the Peacock Sensory Toy
£11.99
Jumping Joeys Fill n Spill
£12.99
Lamaze Freddie The Firefly Gym
£28.99
Lay & Play Activity Mat
£14.99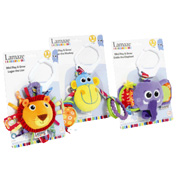 Mini Play n Grow Assortment
£5.70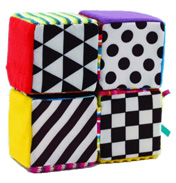 Mix & Match Activity Blocks
£8.57
Musical Inchworm
£12.69
My First Fish Bowl
£17.14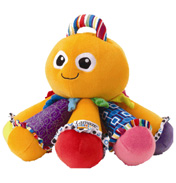 Octotunes
£23.99
Over the past few years Lamaze has become a very popular brand among new parents. The Lamaze range of toys has been perfectly designed to meet the essential lifestyle needs of parents at home and on the go. The toys naturally maintain the developmental skills which are physical, cognitive, language and social and which have been long associated with the Lamaze brand name. It is amazing to think that a toy can have such an affect on a child.
The Lamaze Play and Grow toys stimulate the senses. You will be able to help your baby to see bright contrasting colours and patterns; hear rattles, squeaks and crinkles; and imagine the loveable characters which help to inspire pretend play.
The catalogue of Lamaze toys is wonderful and there are so many to choose from which are all suitable for both boys and girls. The toys are suitable for newborns (with a little help from their mummy and daddy) and are also great for older babies. We love the Spin & Stack Rings which is great for a baby who can sit up unaided and once stacked on the pole, spin around and play music. There is so much fun to be had with all of the Lamaze range!