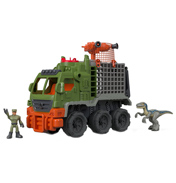 Dinosaur Hauler
£42.99
Early Learning Play Food Set
£11.99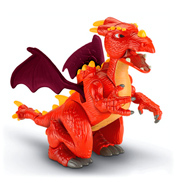 Imaginext Action Tech Dragon
£27.99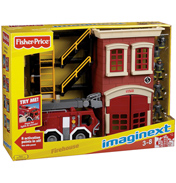 Imaginext Fire Station & Engine
£69.99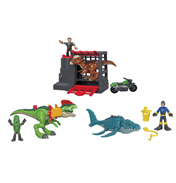 Imaginext Jurassic World Feature Set
£19.99
Jurassic World Jurassic Rex Playset
£119.99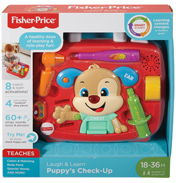 Laugh & Learn Puppy's Check Up
£23.93
Little People Jungle Foam Creative Kit
£6.99
My First Thomas Engine
£16.50
Fisher Price is one of the top ten most recognised brands in the world. With a history of over 70 years they are famous for a wide range of toys and early learning products.

Fisher Price says it is never too early to play and learn! So to back this up they have designed a range of baby and infant toys that are fun, interesting, stimulating and help to develop the keys skills that children will need for their future.

The Laugh n Learn Cookie Shape Surprise is great for encouraging children to learn shapes and colours, and also about matching and sorting, so much fun in just one toy!
The Little People Range of toys is one of Fisher Prices' oldest ranges beginning in the 1950s and really growing from strength to strength. The pieces are designed perfectly for little hands and really spark imagination and enthusiasm with its young users, another wonderful range of toys.

Children love playing with the brightly coloured and very appealing toys made by Fisher Price. These toys are all made to the high standards that are demanded from the customers of the wonderful Fisher Price brand.