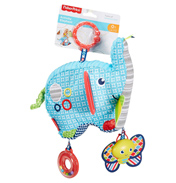 Activity Elephant
£14.50
Babys First Blocks
£17.99
Bright Beats Learning Train
£39.99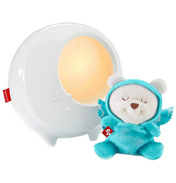 Butterfly Dreams 2-in-1 Soother
£17.99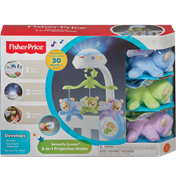 Butterfly Dreams 3-in-1 Projection Mobile
£34.35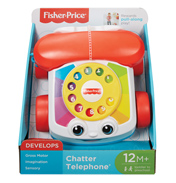 Chatter Telephone
£11.99
Classic Chatter Telephone
£14.99
Classic See 'n Say The Farmer Says Animal Sound Toy
£18.99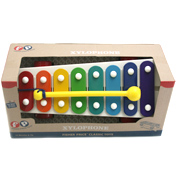 Classic Xylophone
£18.99
Corn Popper Toy
£17.45
Dance & Groove Rockit
£36.99
Deluxe Kick & Play Piano Gym
£44.99
This exciting range of Fisher Price toys are perfect for toddlers who want to learn whilst having lots of fun!

In this shelf you will find a whole selection of infant toys suitable for both girls and boys. Each product will not only entertain, but teach them the basics of numbers, colours, first words and much more. They also try to interact with most of the senses too using sounds, music, textures and flashing lights.

The Laugh N Learn Purse is perfect for any little girl. Now with this adorable pink purse they can be just like mum! It includes all kinds of everyday accessories such as a compact mirror, bracelet, keys and phone. Not only is this fun, but teaches them ABC's and greetings too!