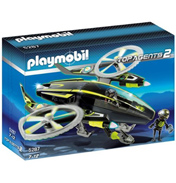 Mega Master Razor-Copter
£28.61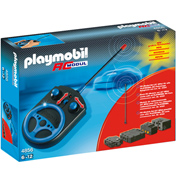 RC Module Plus Set 4856
£52.06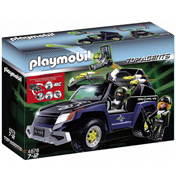 Robo Gangster Vehicle 4878
£31.26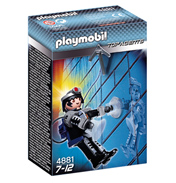 Secret Agent 4881
£3.15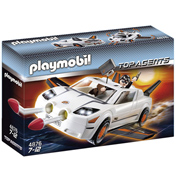 Secret Agent Super Racer 4876
£21.66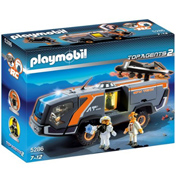 Spy Team Command Vehicle
£48.01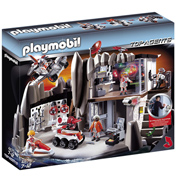 Top Agent Headquarters 4875
£75.00
Ever wanted to be a secret agent with all those cool gadgets? Well now you can with the 'Top Agents' range from Playmobil.

These cool toys contain some awesome technology that actually lets you spy on your subjects. For this you will need the 'Spy Camera Set' (4879), which comes with a high-resolution display and USB connection. If you want to be sneakier you can even add this to the 'Robo Gangster Truck'. Using the 'RC Module Plus Set' (4856) it will beam the video feed straight back to the handset, so the truck can be controlled beyond your field of vision!

If Top Agents HQ sends you on a mission in the sea then you'll need the 'Robo Gangster Stealth Boat' (4882). This machine is armed with hidden missiles and battering ram, capable of bringing down anything that stands in its way.

The 'Secret Agent Headquarters with Alarm System' (4875) is the ultimate set in this collection. The control room is equipped with an LED map. It's got loads of other cool little extras that help to make them tricky mission a little easier.

Get ready for some crazy adventures with Top Agents series. The missions will be wild and dangerous. Have you got what it takes?