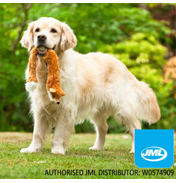 Crazy Critter
£8.70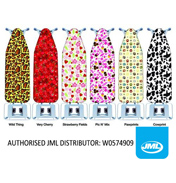 Ironing Board Covers Expression Design
£6.46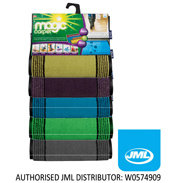 Magic Carpet Mat
£10.45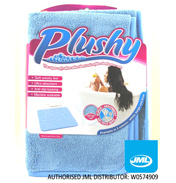 Plushy Microfibre Bath Mat
£10.45
The place for gadgets, gizmos and essentials. Have you not often thought if only someone could invent something to do this or that, where the task has been a painful chore forever and a day or it's something you hate doing? Well the solutions are here, or at least a few things to make your life easier with a tool for that awkward task or job.
JML have over 40 years experience in bringing their own great value demonstration products to customers across the world. If you're a UK resident, you are sure to have seen one of the in store screen promotions appearing in most major high street stores – with many a catchy slogan that's quite difficult to get out of your head. The reason being is that they make so much sense!
JML have brought together a range of products for around the house like a fast fit and easy Ironing Board Cover so never again will you have to struggle pulling on those annoying cords and become irritated at not being able to get it tight enough for good ironing results. Or sort out that mess of wires with the Cable Tidy – keep the wires in order, tangle free and makes it easy to spot which wire is which.
Other great inventions include the Classic Pen Set so you will never be short of the right pen for the job. For laundry tasks view the Dri Buddi which is just the way to dry, sheets and clothing and essential to the clothes dryer are Dryer Balls which are the safe natural and very economic, easy way to soften fabrics. For clothing and furnishing repair the Easy Stitch mini-sewing machine has the job sorted.
If you are sick of muddy foot or paw prints then you need a JML Magic Carpet Mat which is the clean and easy way to keep your home clear of mud, dirt and excess water coming in from outdoors. They really do make a difference, particularly for pet owners. And if there is a mess clear it up with the wonderful Rubber Wonderbroom it works on most floor surfaces and is great for sweeping up pet hairs and amazingly can be used wet or dry. For the fun side of things try a Crazy Critter for your dog – they are already destuffed so if your pooch is partial to taking the insides out of toys then this is the toy for them – they will also love the long length trailing about with them.
No more worries at mealtimes – spills and food accidents are a breeze with the Magic Table Cloth with its great stain repelling action.
For safe and clean shower and bath times try the Plushy Microfibre Bath Mat. Other brilliant storage ideas include the Shoes Under which is a great way of storing your shoes in those unused, dark out of the way places and the amazing JML Vac Packs where you can keep items to be stored safe and clean in the minimum space all with the simple action of a Vacuum Cleaner. Plus the Stick Up Bulb is so useful we wonder how we managed before – great where no electricity or lighting is available.