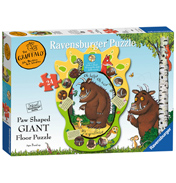 The Gruffalo 24 Piece Paw Shaped Giant Floor Puzzle
£10.99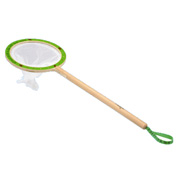 The Gruffalo Catcher
£10.70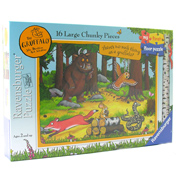 The Gruffalo My First Floor Puzzle
£9.95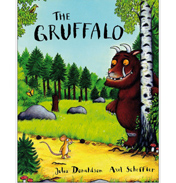 The Gruffalo Paperback
£1.20
There's no such thing as a Gruffalo. Or is there? The Gruffalo is a wonderful book that was written by Julia Donaldson in 1999. Using rhyming couplets, the book tells the story of a mouse that is able to use his imagination to create a creature in order to scare off potential predators. However, his imagination turns out to be very accurate and he has to think fast in order to escape yet again.

What on earth is a Gruffalo? To hear the description from the little mouse you would think that he was the scariest creature that you could ever run into and that is exactly the reaction that the mouse is hoping for.

Illustrated by Axel Scheffler, the book has won several prizes including the Smarties Book Prize Gold Award. An animated film has been made of the book, which features the voices of several famous actors including Robbie Coltrane, James Corden, Helena Bonham Carter, Rob Brydon, Tom Wilkinson and John Hurt. It was first broadcast in December 2009. The story has also been made into a play, which has been shown in both the West End and on Broadway.
So popular was the story with both children and adults alike, a sequel was written and illustrated by Julia Donaldson and Axel Scheffler in 2004 called The Gruffalo's Child.