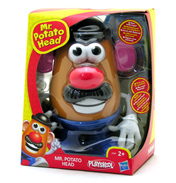 Mr Potato Head
£6.99
Mr Potato Head Darth Tater
£15.98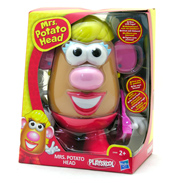 Mrs Potato Head
£11.60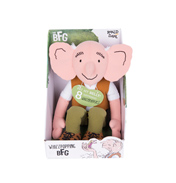 Wizzpopping BFG Soft Toy
£16.99
Welcome to out Playskool shelf here at World Wide Shopping Mall. Here you will find a range of toys that combine learning and fun that toddlers and pre-school children will absolutely love.

Playskool, now owned by Hasbro, began life way back in 1901 and since then they have been providing a huge variety of toys that engage children and help then learn basic things such as crawling, walking and fine motor skills.

The Walk 'n Drive Truck is a great way to help your youngster learn how to walk. It's easy to assemble and the flexible steering shaft means toddlers of all heights can steer around the carpet!

The Rock 'n Pop Express is another fantastic toy from Playskool. Watch as your little one rolls the train across the floor as coloured balls pop out at random times! They will travel along with fun music and cool flashing lights!

Whatever toy you chose you and your child will be in good hands with this well respected manufacturer..